Today, 8th May 2009 , is 31th birthday of Jang Woo Hyuk of H.O.T band. This was a great boyband of Korean and they still a legand band till now. I was fan of them, like now I'm fan of FF7 AC :D . I draw so much their fanarts. Of couse I draw my ex-husband - Kangta most. But Woo Hyuk took me a lot of inspiration, too. There are some picture of him

Blue sky
29Sep2005
I like this picture most. This was the fist time I used comic/manga pen smoothly :D And light in this pic catched my idea ^////^

Flip Reverse
I drew these pictures when Woo Hyuk released his fist album hiself. U can see that the faces in 2 version are total different. It due to my cutting head of tone version and replacing a new head. After that, I painted by pencil colour . XD
14Fer2006

In Vietnam, Hyuk's fans call him Ù ( = U = Woo)
This picture I drew as gift for my friend - Gensho-chan - big fan of U` :)
19Sep2005

The flower was drawn by my friend-Koko.
This picture couple with one picture of Tony Ahn. I will feature it later, in Tony's birthday :D
Darkness behind
This was illustrated for Gensho's fanfic. In that fic, Hyuk was crazy due to jealousy. He though that Tony cheated him and went out with a bitch girl. So he harmed that girl and made she killed herself. This fic has sad ending, suites the angst of it. ' ' yeah, this fic is about TonHuyk. Huyk is uke. It my fav<3>
Total eclip of your heart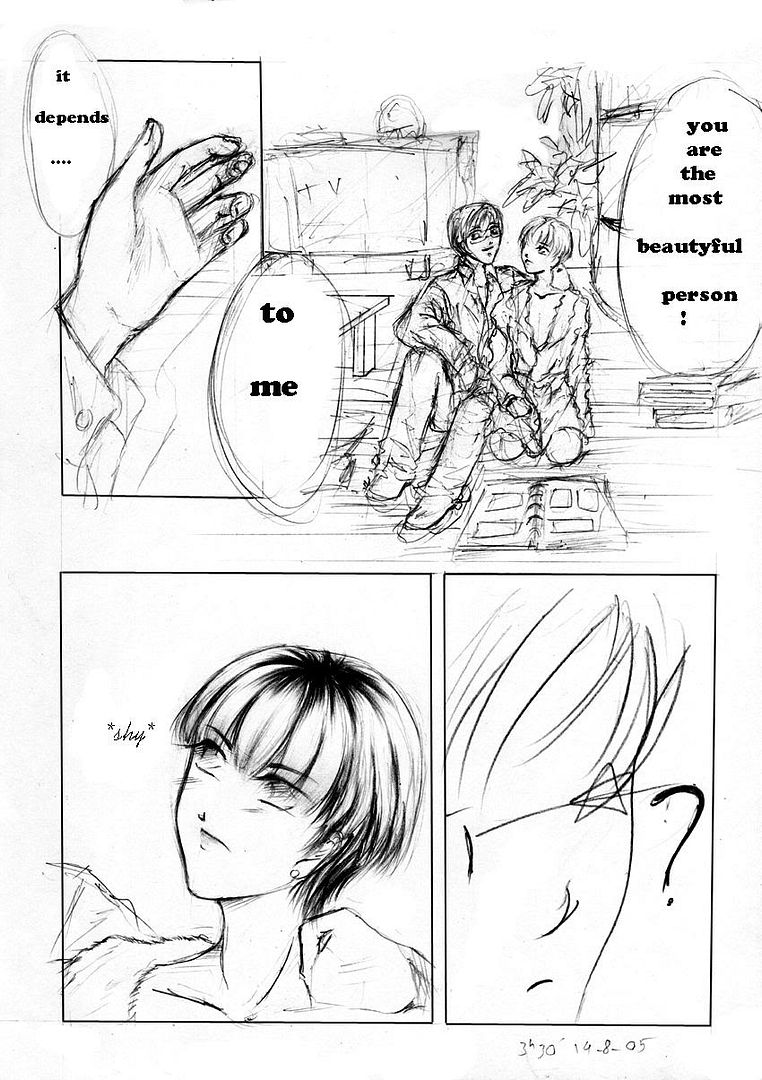 These DJ pages for another fanfic. TonHuyk again. Not from my friends, so I can't remember the auther.
In this fic, Hyuk was pycho (again) but there is happy ending. May be because this is not from my friend~

There are still more fanart of Hyuk, but ... by someway, like laziness, I haven't scaned it ~ Someday, I will ~ someday... ~